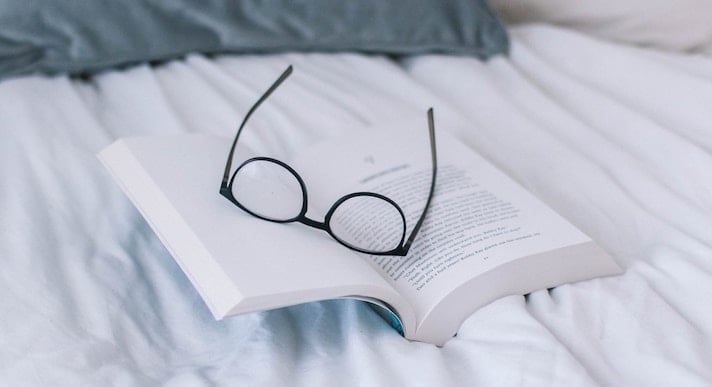 Does the person you work with the closest struggle to understand written forms and other documentation?
They may be 'Functionally Illiterate' or operating just above this measure. Just think how they would be able to operate in your company, if they could improve their actual reading age to be fifteen years and above.
Improving literacy in the workplace is a great way to improve the general operations of your business.
The National Literacy Trust estimates that 5.1 million adults in England are functionally illiterate, meaning that they have a reading age of 11 or below and can understand only the most straightforward, short texts on familiar topics. In May 2018 there were 32.3m people working in the UK. That means nearly 16% of the workforce are functionally illiterate. Applying this to your organisation, what would 16% of your workforce look like? Statistically, these employees could be functionally illiterate.
Readability data suggest that the average reading age of the UK population is 9 years – that is, they have achieved the reading ability normally expected of a 9-year-old. The Guardian has a reading age of 14 and the Sun has a reading age of 8. It may not be by political persuasion or choice that some of your employees read what they do, it may well be it is the only thing they can read and understand.
Reading for understanding, is often the difference between being literate or illiterate. This is when an individual can read a document and understand what it is saying or are able to complete the instructions contained within it. Adults in the workplace not having enough literacy to fill in a form, to work on a computer, to be promoted? That's not something that people like to talk about. But it exists, and it will exist in your organisation.
You can check the reading age / readability of any written document you produce or have produced very simply. Search for a reading age checker in Google and the use the free ones available. Using Readability Formulas, the reading age of this document is 12-14 years. I have deliberately tried to keep the sentences short and not use complicated grammar or words. Equally, you can check your own reading age. Check this on the Reading Book Age Calculator.
Can you do anything about it? This first thing to do is to recognise that someone may have an issue with reading for understanding and then support them to do something about it.
Dame Gail Rebuck founded the Quick Reads scheme, which distributes specially-written books designed to encourage adults to discover the joy of reading.
The scheme began in 2005 and attracted some of the country's best-selling authors, including Joanna Trollope, Adele Parks and Andy McNab. But this year it faced closure after failing to find a corporate sponsor and was only saved after Jojo Moyes, the writer, stepped in with £120,000 of her own money. Dame Gail, chair of Penguin Random House, devised Quick Reads after first founding World Book Day for children in 1997. She said: "At the time, and this seems like another age, people were worried about kids watching videos. They weren't reading - this was pre-JK Rowling and there was a real sense that we were losing a generation.
You perhaps also need to consider the readability of some of your documentation using the checker I exemplified above.
Can it be made simpler?
How many complex sentences does it contain?
Can these be broken down into shorter sentences?
When you write something, ask someone else to check it for readability; this is not proof reading, it's asking them if they understand what you are attempting to convey.
Perhaps the most important thing you can do is take the 'stigma' out of the situation and support them to improve themselves as part of a learning and development package offered by your organisation, ultimately contributing towards higher employee retention rates.


About Ascento
Ascento learning and development specialise in providing workforce development apprenticeship programmes to both apprenticeship levy paying employers and non levy employers. We work closely with employers to identify the key areas for development and design strategic solutions to tackle these with programmes that are tailored to each individual learner. With two schools of excellence focusing on Management and Digital Marketing we don't deliver every qualification under the sun, but focus on what we know best and ensure that quality is at the heart of everything we do.