The hard work of leaders, tutors and staff at Ascento Learning and Development has been recognised within a recent report following on from our recent progress monitoring visit from Ofsted.
Significant Progress – We've met the Grade!
The report has graded Ascento with "significant progress" acknowledging our leaders and those responsible for governance ensuring that staff teach a curriculum to meet learners' needs whilst incorporating the provision for remote and online learning. Our leaders have strengthened their processes by recruiting highly experienced and well-informed experts to the board.
Our tutors have been mentioned as tailoring the curriculum skilfully to meet the needs of employers and the apprentices as well and positively impacting their businesses. The employers we work with have confirmed our positive impact to their business and fully utilised independent study projects to build and enhance specific skills in apprentice job roles.
Recognised by Ofsted – "..investing in resources to improve our programmes"
Chris Ash, MD and Founder of Ascento, mentioned "To be recognised by Ofsted, as being able to offer in-depth supportive remote and online teaching sessions, as well as coaching and group work has made all of our hard work worth it. Our tutors have ensured apprentices are getting the most out of their studies, enjoy their sessions and we've loved seeing their positive experiences during this process which has been motivating and inspiring for us all".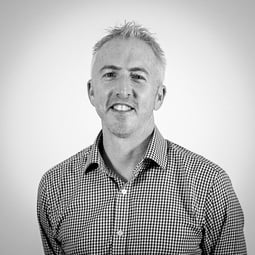 Ofsted also pointed out how apprentices have developed substantial knowledge, skills and behaviours which has benefitted their roles and workplace. Also, importantly, employers suggested how the apprentices are well supported and in turn, contribute positively to working life at meetings with an ability to see the "big picture".
Chris also said "One of the take outs I am most proud of is the high grades apprentices are being awarded in their final assessments through external award bodies. This makes all of our tutors' mentoring and guidance sessions more motivating as we are seeing the positivity surrounding continued development as the apprentice builds upon their knowledge, skills and behaviours".
Ascento are a fully accredited provider of learning and development programmes, that have been designed to add real value to both our learners and the employers they work for.
What's next for Ascento?
"Firstly, it wo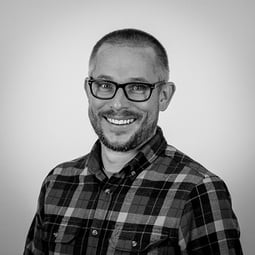 uld be an understatement to say that we are exceptionally proud of the outcome from our Ofsted progress monitoring visit, to achieve the highest result possible is testament to the hard work, dedication and passion of every single member of staff. To hear some of the feedback from students and employers talking about the impact you have on them as individuals and business was incredibly humbling.
As a business we are moving to an employee ownership model from the summer of 2021. We are committed to continually investing in and developing our industry leading provision to ensure that we are meeting the needs of businesses throughout the country in these ever evolving times.
As a truly specialist provider of Marketing and Management apprenticeships we will continue to challenge the normal way of delivery by constantly reviewing our curriculums to ensure they are relevant and engaging to employers and employees, and by only employing experts as tutors who make a dramatic difference to the students and businesses they work with". Oliver Simpson, Commercial Director, Ascento
To find out more about Ascento and our learning programmes, download a copy of our programme prospectus here. We are so proud of our learning organisation and all it incorporates.