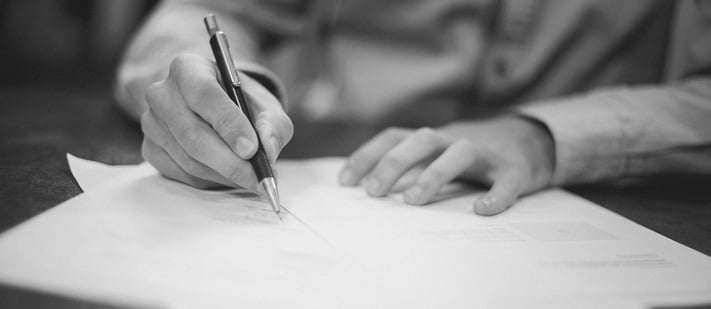 May 1st 2017 brings great new opportunities for employers looking to invest in their workforce. I was recently asked to talk on a local radio station in the Sheffield Region to talk about the benefits of learning & development and apprenticeships to employers. The questions and responses are below...
If you are a Sheffield City Region employer, please read the final section as it includes some useful additional data on the region taken from the Labour Market Information Report 2016, which can be downloaded from the Sheffield City region website.
"Why train & develop your workforce? What are the benefits of learning & development?"
There are lots of advantages to businesses who develop their people including:
Improvements in productivity & performance. The UK's productivity continues to fall behind, G7 Competitors - every English region apart from London has seen a decline in productivity in last 20 years. At the same time, the last 20 years, has seen a similar decline in off the job training. This is no coincidence.
Increased employee motivation. Investing in employees improves morale and boosts productivity. People who feel valued generally add more value. We recently conducted some analysis for a client that invests in sales training for its telephone sales team. On the days where the telesales team were in off the job training for the morning, their sales performances were higher in the remaining half day than on any other days in the week!
Reduced employee turnover. Staff who fee valued and who add value stay longer than those that do not. A common question we get is why should I train people for them only to leave afterwards. We would generally respond by saying, firstly if your L&D programme is high quality it will already have led to a return throughout the programme, secondly ask yourself why are people leaving (it is unlikely to be the training!) and thirdly people leaving is part of the natural business cycle and can be a positive thing.
Risk management / succession planning. Whilst admittedly different things, effective workforce development can help mitigate against risks and can support succession planning within the business.
Other benefits of learning and development include increased efficiencies in processes, and increased capacity / potential to adopt new technologies and methods of operation, improved understandings of the market and practises of other businesses, increased innovation and an enhanced company image.
All of which should lead to continued business growth, business stability and longevity.
"We hear a lot about the rising employment costs for businesses. What exactly are these?"
Several key changes have been introduced over the last few years and will continue to be phased in through to 2020. These have the potential to increase the employee costs for a business and will add up to will add up to an estimated increase of £11bn by 2020. These include:
Increases in both the National Minimum Wage and the introduction of the National Living Wage. The current national Living Wage rate of £7.50 per hour is set to rise to £9.00 per hour (minimum) by 2020. For a full time employee on NLW this will add over £4000 to their salary and obviously impact upon the business.
Auto enrolment. Mandatory pension contributions currently set at 1% are due to rise to 3% by 2020.
The apprenticeship levy. For large employers a 0.5% tax on the total paybill that will be paid via their PAYE returns. I have written much on this and if you need to find out more I would recommend reading my blog posts at http://www.ascento.co.uk/blog/topic/apprenticeship-levy.
"What is the apprenticeship levy & what are the changes the UK Government has made to apprenticeships from May 1st 2017?"
Essentially the levy is a tax related to payroll. It is, however, classed as a user-defined tax as your business can decide how it wants this tax to be spent. Government legislation; levies business with a payroll over £3m and from April 2017, the levy creates a new £3bn fund for British business to invest in recruiting and harnessing the best talent, to compete.
Using the Digital Apprenticeship Service, businesses use their levy to procure Apprenticeship training from Government approved providers. The Levy is designed to encourage businesses to use Apprenticeships to find and develop new talent or upskill the existing workforce and it is hoped will improve productivity by meeting businesses needs for higher level skills.
For smaller employers Government will continue to fund 90% of apprenticeships in most cases, or 100% where small employers with less than 50 employees & the apprentice is 16-18.
Critical to this is the introduction of new apprenticeship standards and the willingness of training providers and colleges to improve their performance to deliver this.
"So what exactly is an apprenticeship and what are apprenticeship standards?"
Essentially a learning & development programme with employment that is designed to develop the knowledge, skills & behaviours essential for a particular job role. It can be for new employees or the upskilling of existing employees in new roles.
Apprenticeship standards are being introduced to replace old apprenticeship frameworks. They offer employers much more flexibility and freedom to have programmes created that are right for them and not what a provider or college says has to be delivered in order to complete a set qualification framework.
We would recommend all employers ask if there is a suitable apprenticeship standard before committing to a programme because it will be better for your business. Not all providers or colleges will support this initially as they may be reluctant to change. However it is part of wider apprenticeship reforms and will gradually become the required route for all apprenticeships.
"What are the main apprenticeship reforms?"
From the 1st May 2017 new rules around apprenticeships are being introduced. Some of the key changes include:
Mandatory employer contributions for all apprenticeships
Graduates are now eligible
Under 25's on apprenticeships are exempt from Class 1 NI contributions
Higher level qualifications e.g. Degree apprenticeships. Majority of new apprenticeships are higher levels
£1000 grants for employing 16-18 year old apprentices.
Apprenticeships are not qualification driven
Whilst some of these incentives existed before there are many new changes (too much to detail here). In summary, there has never been a better time to consider apprenticeships. Whilst you may need to make a financial contribution you now have more control over what is delivered and should be asking how you get a return for your investment.
"Why is this a great opportunity for employers?"
It's an amazing opportunity to invest in people and only have to pay 10% employer contributions. For example a degree apprenticeship will cost £2700 not £27000; an 18-month Digital Marketing programme leading to huge financial returns or a 2 year management development programmes will cost at most £900.
You have an opportunity to have delivered; tailored bespoke learning solutions at fraction of the full commercial price
You can use the Levy as part of your workforce development strategy and ensure any L&D budgets you have go much further. For example it will allow you to support:

Recruiting new talent
Re-training existing staff to widen their skills for the business
Succession planning, dealing with the challenge of ageing workforces
Reducing employee costs or the potential impacts of rising employee costs (as previously outlined)
Retaining good quality staff by investing in their training
Partnering with supply chain to create 'one approach' to training and development
"If I was an employer what should I do next?"
Firstly, any Learning & development should fit with the strategy of the business and not just be done for the sake of doing it or because you only have to pay 10%. Identify what skills are needed to deliver your strategy and then what gaps you currently have in your workforce.
If you need help with this then speak to a trusted partner or call Ascento Learning & Development and ask for myself. Our aim as a business is to support the growth of others through developing effective learning & development strategies and we'll gladly provide advice and guidance without expecting anything in return or charging any consultancy fees.
And finally …. for Sheffield City Region (SCR) employers some key data from the Labour Market report 2016.
Demand for Skills
SCR has seen the number of vacancies steadily rising and u/e rate decreasing (now 6.4% SCR)
Majority of vacancies in Health & Social Care and Education
NE Derbyshire & Bolsover have the fewest job openings,
NE Derbyshire has 190 job openings for 1700 unemployed
Chesterfield has significant no. vacancies with 4240 openings to 1700 unemployed
Growth in Skills
Growth is expected in construction, Health & Social Work and Information technology/digital as well as wholesale and retail
Losses expected in manufacturing & public administration
It is estimated the SCR requires 70,000 new jobs to deliver its growth plans over next 10 years.
Automation puts jobs at risk in sectors such as accommodation & food services, manufacturing, retail, transportation & storage
Lack of higher level skills within the region and focus will be to develop this.
Summary
Jobs in SCR predicted to rise by 39,000 over next 10 years
19000+ in Health
7000+ construction
6000 + IT
10% loss manufacturing
9% loss public administration
49,000 more higher level roles by 2022 with 19,000 less in middle / administrative areas
20,000 more jobs in caring or leisure roles
Replacement demand creates 8x as many job openings as net growth 302,000 jobs with a greater proportion becoming higher level skills roles or people with higher level skills.
What do skills do employers want?
57% say maths & English @ GCSE grade C (or 5 now)
Top skills in demand from SCR employers
Communication skills
Organisational skills
Planning
Maths
Team work
Detail orientated
Writing / English
Problem solving
Computer skills
�M�<�(