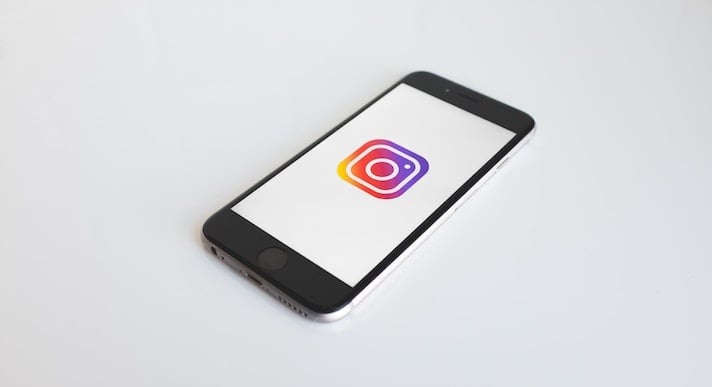 In this post, we'll look at how you can get more engagement on Instagram. Since the photo and video-sharing social network was launched in October 2010 it has experienced phenomenal growth. Here's how your business can take advantage.


1. Manage how often you post. Consistency is key
Staying active on Instagram is imperative to having success. According to most studies 1-2 posts per day is usually enough for news feed posts. The important thing to remember is to test and monitor the times of day you post. Use your Instagram analytics to look at your audience and find out when they are most active. With Instagram's algorithm you are more likely to appear in the top of their feed if they have engaged with your previously and are also active.
2. Explore all the features of Instagram
There are a few ways of sharing content on Instagram such as normal feed posts, stories, live stories and IGTV. Each mini channel has its own specific purpose on the platform and will be engaged with and consumed in different ways. For instance, Instagram Stories are short snippets of videos or photo that disappears after 24 hours. They can be used to share 'behind the scenes' of your brand or a more relaxed side of your business. When used correctly Stories can also help you appear in the Explore section and in turn can direct new users to your content, page and ultimately your brand.
IGTV allows you to post longer videos so you can go into more depth on a product or service you are discussing. Experiment with all feature available and you will begin to see your engagement levels increase.
3. Give a ways and competitions
Power Digital Marketing reports that Instagram contests generate 3.5x more likes and 64x more comments than regular posts. Even with the extra engagement many brands opt out of running competitions on their page due to them 'not fitting with the brand' or simply 'looking plain ugly on our news feed'. Only 2% of brands on the platform offer competitions and a fraction of posts 0.6% are offering a competition which means they are still an untapped.
When you planning a competition remember working with other brands can greatly increase your reach brand reach ad once it's over promote the winners and results on your other channels. Don't forget the 3 magic words, LIKE (more likes can help your post get noticed on news feeds), COMMENT (get your audience to engage in the comments to strengthen the chance of being seen in feeds but also give you a chance to engage with them by responding), TAG (Asking for users to tag their friends allows for greater reach and give you the opportunity to gain new followers)
4. Emojis are your friends
Did you know emojis are searchable?! Instagram allows users to seek out people that a particular hashtag which means emojis are now part of the marketing mix! There are over 2.5k emojis and more are being added all the time. Before beginning to use hashtags make sure you are clear on their meanings to avoid any embarrassing miss communications with your audience. More importantly, evaluate whether your brand should be using emojis at all. The reason for emojis is to help the content appear and sound less formal but your brand may dictate that your tone is formal. But if you are a brand with a relaxed tone of voice, give them a try in your next post!
5. Choose the right hashtags
Finding and using the right hashtags can often be the secret sauce for your posts. If your hashtags are too broad and generic the competition for the top spot may find you swamped by other brands using the same tags. A better strategy is to mix generic with more targeted, trending and industry specific hashtags. You are allowed 30 tags under your post but many brands opt use a lot less as a bunch of hashtags under a post can look unprofessional and untargeted. Research what your competitors what hashtag strategy your competitors are using, which hashtags they use regularly, then look at how you can improve this. Don't forget hashtags can help you appear in the explore page so use them wisely.

And here's a bonus one for you.
Promote your page on your other channels
Most people forget to use their other marketing channels when trying to increase engagement on Instagram. Email databases, Facebook pages, LinkedIn and Twitter are great places to promote your new and improved Instagram page. The benefit of using other channels to cross promote is that you have a ready made audience that has already been introduced to your brand. These are 'warm leads' who are ready to engage with you. The benefit of moving users from different platforms to Instagram is that conversations are easier to have. While platforms like email and Facebook can often be compared to speaking to your fans, Instagram is more of a two-way conversation.
Good luck!


About Ascento
Ascento learning and development specialise in providing workforce development apprenticeship programmes to both apprenticeship levy paying employers and non levy employers. We work closely with employers to identify the key areas for development and design strategic solutions to tackle these with programmes that are tailored to each individual learner. With two schools of excellence focusing on Management and Digital Marketing we don't deliver every qualification under the sun, but focus on what we know best and ensure that quality is at the heart of everything we do.