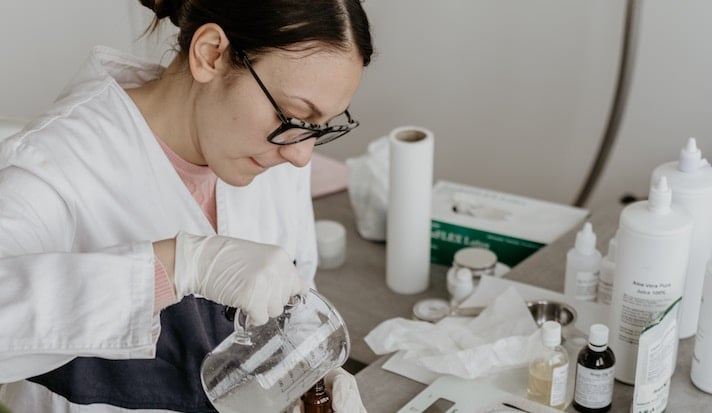 This is the sixth article in our 18 piece series on the Apprenticeship Levy. The one thing you should never do with apprenticeships is invest in them for the sake of just making sure that your levy pot is spent. As with any kind of business investment there should always be a clear business need in the first place, with a demonstrable method for ensuring a return on investment.


Focus on your business strategy
People development should always be aligned to your overall business strategy, by doing this you can efficiently plan for growth knowing that you have the skills in house to facilitate this through your development programmes. You can enhance and increase employee retention by investing in your employees careers, and you can protect yourself against loosing key staff by having an effective succession plan in place throughout the business.
Apprenticeships are vocational qualifications that are built on giving apprentices new knowledge, skills and behaviours that are directly relevant and tailored to your specific business. We tend to have an old fashioned view of apprentices in the UK. We often think of an apprentice as someone who's just left school and is trying to get into a trade without going to university. This couldn't be further from the truth. Through the levy, apprenticeships are available for a broad range of experience and ability levels from entry level staff all the way through to the board room, with qualifications ranging from GCSE level right the way through to Doctorates.
Talk to training providers through DAS
When you use the DAS portal to find registered training providers, it's fine to contact them directly and ask for their advice. In fact, many providers will offer to review a department - or even your organisation as a whole - to determine how your funds can best be spent. When it comes to learning and development, sometimes it's best to involve experts and consult them on what processes might be a good fit for your organisation. If you have internal resource you could devote to this, why not set up a company-wide staff development plan to help highlight any weaknesses?
There are always more options
If you're still undecided on how to spend your levy funds, or you've spent part of it but have some left over, there are still things you can do. For example, as of April 2019, you can choose to partner with a local business and share your unspent funds with them. This can be an effective way to increase your reputation whilst ensuring your unspent funds are being used in a way that can have a direct impact on your business rather than simply expiring and going back into the system.
In summary, the Apprenticeship Levy has one goal - to increase the number apprenticeships in the UK to 3 million by the year 2020. There aren't any tricks or hidden costs. It's an initiative that's designed to help bring skills into your business, whether you're hiring new staff or promoting from within. Even if you don't want to grow your team or you're nervous about using the funds, they can always be shared with a partner or someone further down your supply chain. Remember, don't view the levy as a tax; view it as a savings pot that, when used in the right way, can provide a strong return on investment.
In our next piece, we'll look at whether or not it's okay to fund your own learning and development schemes with the apprenticeship levy.
About Ascento
Ascento learning and development specialise in providing workforce development apprenticeship programmes to both apprenticeship levy paying employers and non levy employers. We work closely with employers to identify the key areas for development and design strategic solutions to tackle these with programmes that are tailored to each individual learner. With two schools of excellence focusing on Management and Digital Marketing we don't deliver every qualification under the sun, but focus on what we know best and ensure that quality is at the heart of everything we do.