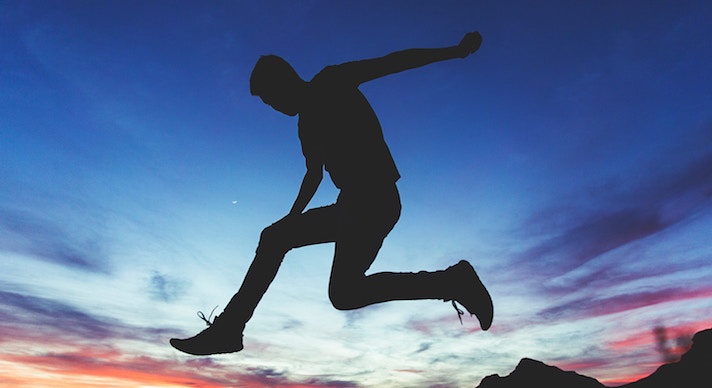 This is the first post in our series on how to accelerate your career in your twenties. In the coming weeks, we'll be sharing lots of useful tips and advice in these articles to help you master the early stages of your career and rise quickly through the ranks. First on the list is learning how to take risks.
When it comes to getting on in your career you might be tempted to play it safe, but what works more than anything is not being afraid to take a few risks. Of course, these risks have to be carefully calculated and you shouldn't just be careless, but when taken on in the right spirit they can pay dividends. Risks become less easier to take the older you get, so taking advantage of your youth and rolling the dice is a worthwhile endeavour. Even if things go badly it often gets chalked up to naivety or inexperience, and at worst you'll be labelled ambitious or keen - neither of which is a bad quality for a twenty-something to have early in their career. So, where you do you start with all this risk taking?
Propose solutions to problems outside of your usual remit
If an older, more experienced employee piped up in a meeting to suggest a solution to someone else's problem, they may be seen to be meddling or treading on someone's toes. It can be misinterpreted as a grab for power or promotion, so most experienced staff just stick to their own stuff. When you're a young and ambitious twenty-something, things are a little different. You have the innocence of youth on your side, and stepping outside of your comfort zone to make a suggestion will come across as bold and brave. Even if things don't go to plan, you'll still turn some heads and that in itself can be a huge bonus in a big company. If you succeed, you'll likely get a thank you from the person you helped and that good will could come in very handy down the line, which brings us neatly onto our next point…
Punch above your weight and go for that promotion
Once you've got your foot in the door at a company they've already done their background checks and CV scans. Qualifications become less relevant. It's more about experience and how you perform at work. Just because you feel under-qualified for a certain promotion doesn't mean you shouldn't apply for it, and if you've performed well and impressed the right people, you might just get it. If not, don't worry. The process of applying itself can be very valuable and teach you a lot of useful tactics to help with future applications. You'll also get to know some of your superiors a bit better and they're likely to see you as a more viable candidate for future openings. It's all about getting seen.
To learn more please just click here to download our free ebook.
If you want to get on in your twenty-somethings and fast-track your career, don't be afraid to take some risks. However, do remember that only fools rush in. Take your time and assess the situation before putting yourself out there, but don't worry if things don't go exactly according to plan. At this stage, it's all about learning from your mistakes and getting noticed, and that will garner a lot of respect.