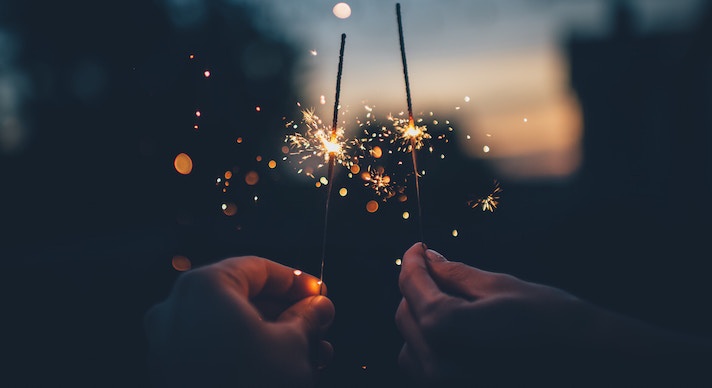 This is the sixteenth piece in our twenty-part series on how to accelerate your career in your twenties and this time we're talking about mentoring. Some roles will automatically assign a mentor figure - someone you can speak to about your concerns at work in order to be more effective in your role. While this is increasingly common in larger organisations, it's not always a given. Even if you have been 'assigned' a mentor, there's no harm in taking advice from other sources as and when you need it.

Who to pick as your mentor
A mentor should ideally be someone you look up to or admire. They should be trustworthy and lead by example, and you should find yourself wanting to emulate them in many ways. Perhaps they're excellent communicators who know how to rally a room, or maybe they've mastered the art of team leading and climbed through the ranks quickly. They don't necessarily have to be somebody in your organisation - they could be someone you know outside of work or even someone you approach on LinkedIn. Just be courteous, applaud their achievements and make it clear that you'd like to learn from them if they have time and don't mind you asking a few a questions. Their knowledge and experience will be invaluable to you.
Why experience is key
Experience is the one thing you can't have as a young employee. You can't buy it, learn it or take it. You have to earn it through years of successes, failures and hard work. Speaking with someone who's already been on that journey is like looking into the future. It's a kind of cheat-sheet, giving you clues as to what to do and what not to do in order to get to where you want to be. Your mentor won't be able to make it happen for you, but the knowledge they share can be applied in your own career and will likely make a huge difference in the decisions you make and paths you take. Their advice might not always be relevant, and times do change, but respect every nugget they give you - they will have worked hard to obtain it and it may make a difference when you least expect it.
Seeing the bigger picture
As a twenty-something working in a busy organisation, it's easy to feel overwhelmed. We've all been there. Whether it's concerns over workload and deadlines, issues with fellow colleagues or struggling to maintain the balance between your personal and work life - it isn't easy. Fortunately, there are generations of people out there who have already been through this and may be willing to lend you an ear and some valuable advice. Getting things off your chest and talking about your concerns is the first step toward piece of mind and productivity at work. In order to perform well at your job, you need to be calm and focused, and that's difficult when you're worried about deadlines, workload or stuff going on at home. Often, these things can be hard to talk about, so having someone like a mentor who you can speak to in confidence will be an invaluable asset and make a huge difference.
Remember, you don't have to have one exclusive mentor. If you're lucky enough to know a few people with more experience than you who are willing to let you pick their brains now and then, do it. They say a problem shared is a problem halved, and that's as true as ever when it comes to the inevitable struggles you'll have from time to time in a busy workplace. That, combined with the decades of experience they can offer, make mentors invaluable to any twenty-something who wants to excel in their career.
Learn more
For more tips on acclerating your career, see the other posts in this series or just click here to download our free ebook.